During the summer of 2017, Cardi B made her chart-topping debut with her hit single, "Bodak Yellow." After that, she quickly became one of the most sought-after female rappers in the music industry. Her ongoing feud with Nicki Minaj began around this time.
Many people believe that Nicki is envious of Cardi's success, particularly after Minaj claimed that mother-of-one, Cardi B, used payola tricks to get her music played on the radio. It wasn't long before a fierce new hip-hop rivalry emerged. These two have thrown shade at one another over social media and even insulted each other through their music…but what is there that people haven't uncovered about Nicki and Cardi's feud?
Though Minaj has claimed that she no longer wants to address her rivalry with Cardi, new details concerning her opinion about her music industry 'nemesis' have surfaced, which shed more light on what caused their feud to start.
15

NICKI TOOK ISSUE WITH CARDI B BEFRIENDING REMY MA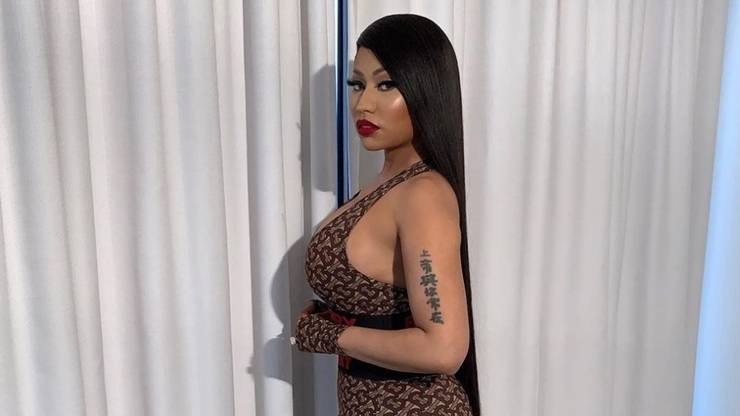 When Nicki's feud with Cardi went public in 2018, it was believed that the "Bodak Yellow" hitmaker befriended Remy Ma just months before throwing subliminal digs at Minaj on social media. Liking shady comments about the female rapper, in the midst of getting close to Nicki's enemy, really said it all.
14

RAPPER QUAVO INSTIGATED DRAMA BEHIND THE SCENES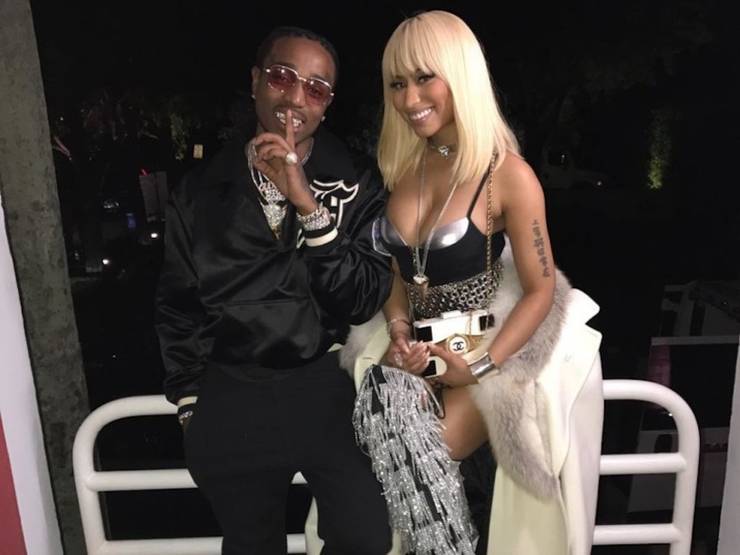 Migos star, Quavo, was dragged into the beef because Nicki felt that the rapper didn't support her when she claimed that she allowed Cardi to be on the song, "MotorSport." Lots of people wondered if Nicki was lying about that since Quavo didn't back up Nicki's story. Quavo was believed to have been a close friend of Nicki's at the time.
13

NICKI HAD LIKED SEVERAL SHADY TWEETS ABOUT CARDI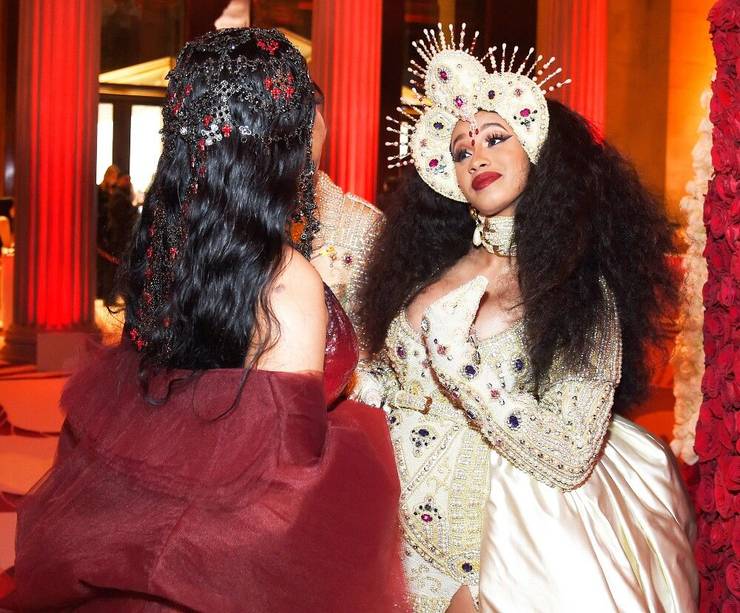 One thing that really stood out was the fact that both women were liking shady comments about one another on social media. Nicki would often 'like' tweets mentioning how Cardi doesn't write her music, while the other would 'favorite' messages dissing Minaj's appearance…and her supposed jealousy.
12

RAH ALI WAS RESPONSIBLE FOR CARDI B'S BUMP ON HER HEAD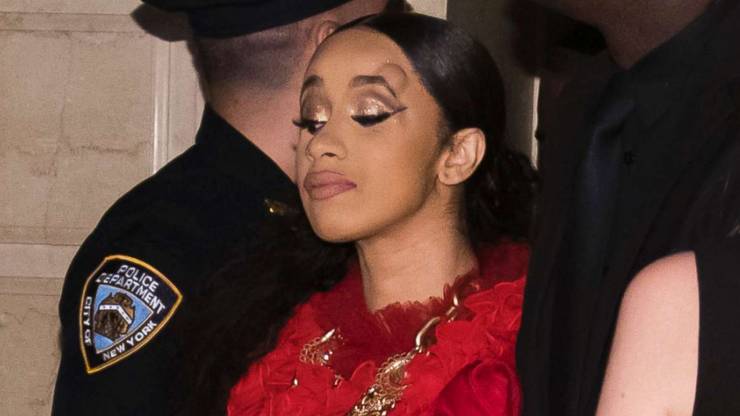 While attending the Harper's Bazaar ICONS party, Cardi attempted to attack Nicki, claiming that Minaj had talked negatively about her parenting skills. When Cardi left the event, she exited with a huge bump on her forehead, which wasn't caused by Nicki. It was reality star and socialite, Rah Ali, who later confessed to getting physical with the "I Like It" rapper.
11

NICKI REFUSES TO BRING UP HER FEUD WITH CARDI MOVING FORWARD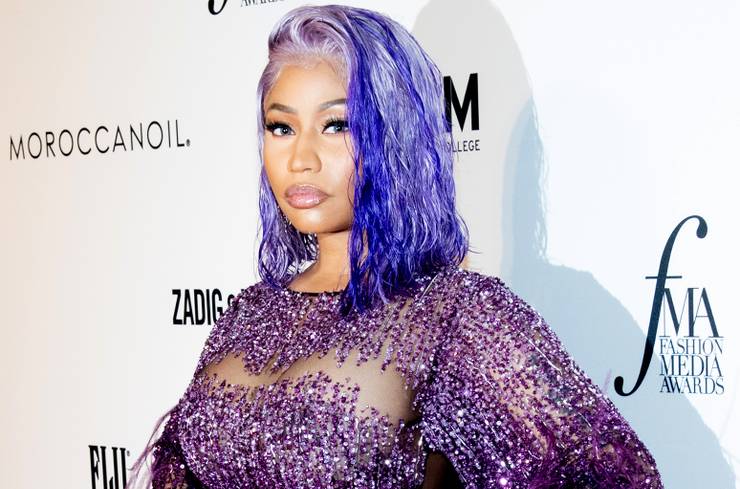 At the end of 2019, Nicki made it very clear that she wanted to move on with her life and no longer focus her attention on feuding with her industry peers. Though she may feel a certain way about her drama with Cardi B, Nicki recently tied the knot and she's taking a brief hiatus from music. Minaj is shifting her energy elsewhere.
10

NEITHER RAPPER HAS RELEASED A DISS TRACK ABOUT THE OTHER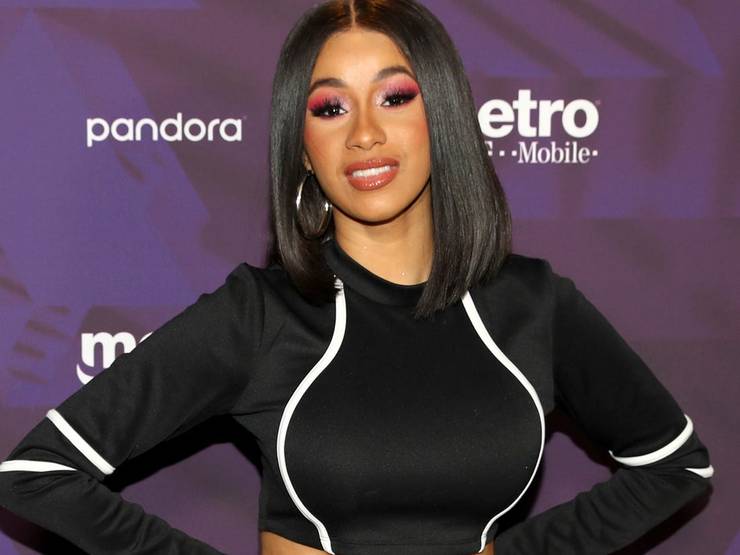 Though their feud was quite intense, with both women throwing shots at each other on featured songs, neither one of them ever put out an official diss record. It's common for Nicki to throw subliminal messages in her music, but fans were also surprised that, with all the back and forth, Cardi never made the move to put out a full-on diss track.
9

CARDI B WAS REGULARLY LISTENING TO NICKI'S QUEEN RADIO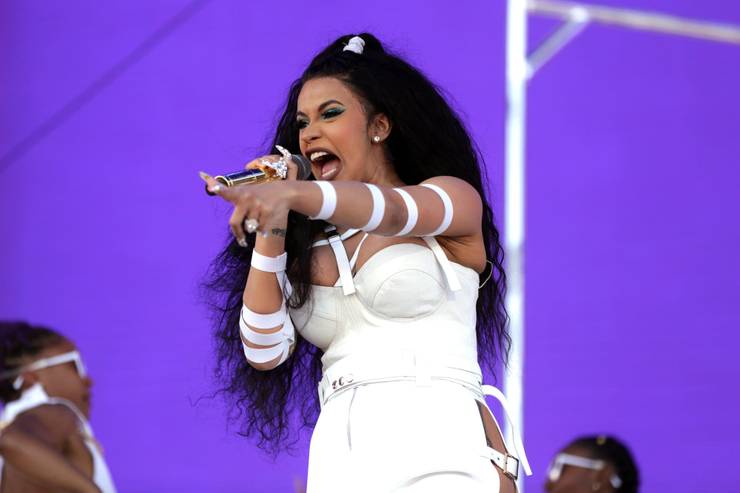 When Nicki Minaj would appear on Apple's Queen Radio, it wouldn't take long before Cardi would go on Instagram and address anything she felt was a personal dig at her. It seemed pretty apparent that, though she'd given the impression that she didn't care about Minaj, she was always quick to defend herself if she felt offended by something Nicki said.
8

NICKI HAS EARNED MONEY FROM HER FEUD WITH CARDI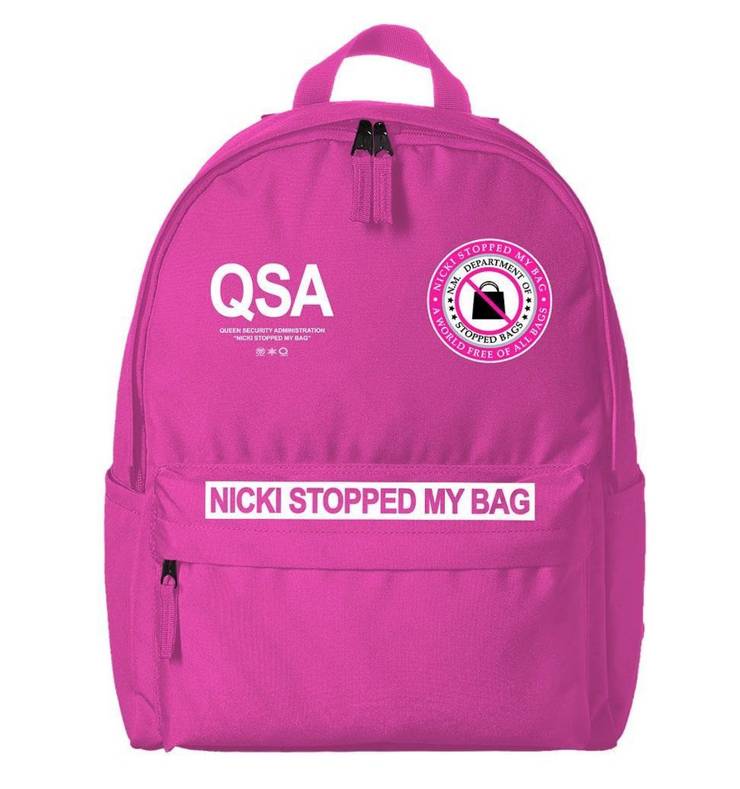 Trust and believe that Nicki is going to profit from any feud that she's involved in. She's going to make a lot of money from any beef. When Cardi and Remy Ma made claims that Nicki was "stopping bags" and preventing others from earning money, Minaj started selling backpacks with the words, "Nicki Stopped My Bag" written across them.
7

CARDI HAS TAUNTED NICKI BY WORKING WITH HER FORMER FRIENDS AND EXES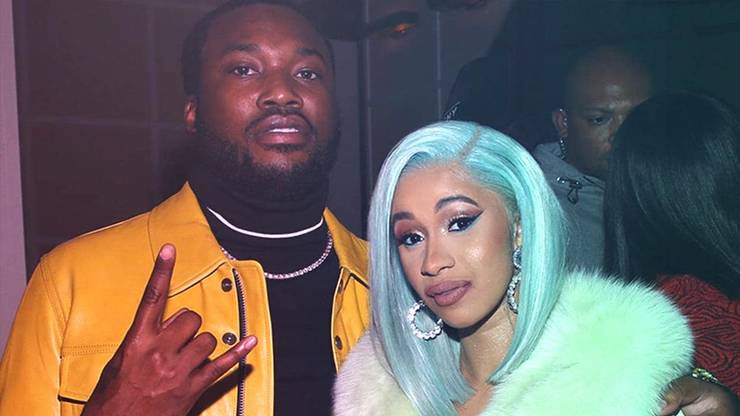 Cardi B has made no secret of the fact that she's become good friends with Nicki's ex-boyfriend, Meek Mill. The two have recorded music together in the past, and given Meek's friendship with Cardi's husband, Offset, they are pretty close. Even some of Nicki's former pals have formed friendships with Cardi.
6

NICKI NEVER SENT CARDI B A GIFT BASKET FOR HER BABY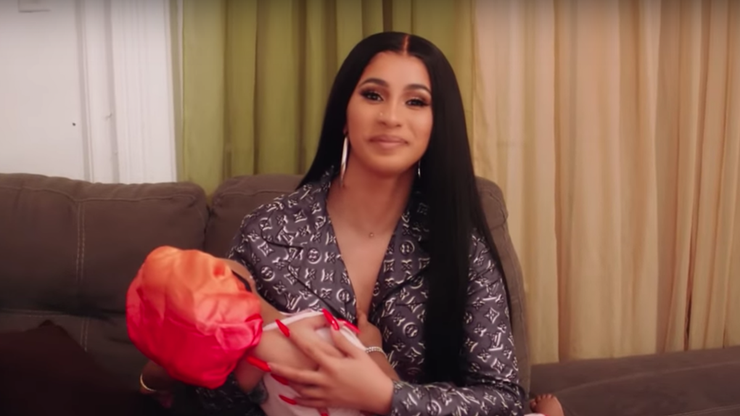 When Cardi B gave birth to her daughter, Kulture, in July of 2018, it was reported that Nicki sent a gift basket to the new mother. It wasn't long before Cardi addressed the matter with her fans. She said that she never received a gift from Nicki and she didn't seem to care about not getting a present, either.
5

CARDI B MADE NICKI MINAJ CHANGE HER VERSE ON 'MOTORSPORT'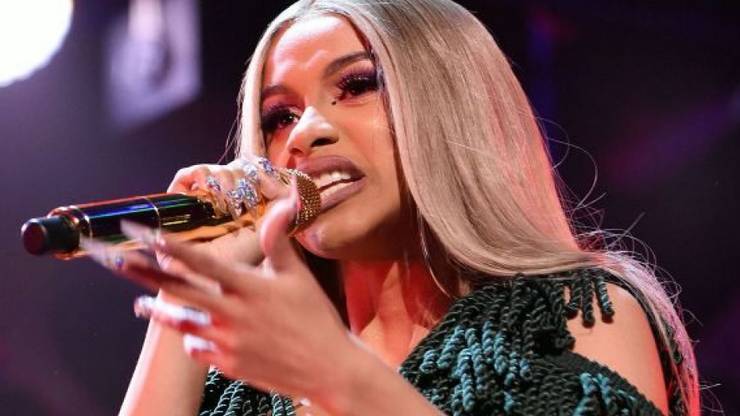 There's been so much drama behind the Migos track, "MotorSport," particularly because it was originally claimed that Nicki did not know of Cardi's involvement in the song until after she sent in her rap. Since Cardi didn't like some of the things Nicki had mentioned in her bars, she supposedly asked her husband, Offset, to have Minaj revise her verse.
4

NICKI CUT OFF PEOPLE WHO SHE FELT HAD BUILT TIES WITH CARDI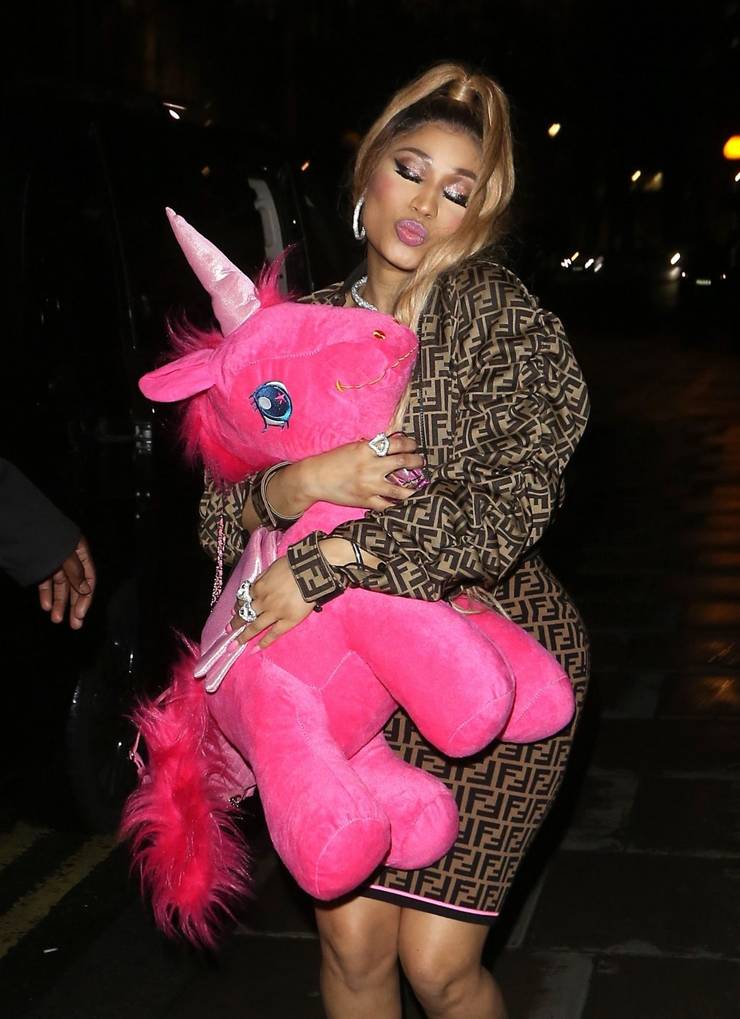 When Nicki was getting the impression that people had turned on her in favor of being around Cardi B, she started distancing herself from several celebrities…even those she had deemed her pals in the past, including Rick Ross and Drake!
However, as previously mentioned, she's happier with the way things are now because the feud allowed her to see who her true friends are.
3

LITTLE MIX OFFERED NICKI A FEATURED SPOT ON THEIR SONG BEFORE APPROACHING CARDI
When Cardi made claims that Little Mix had offered her a featured spot on their song, "Woman Like Me", before Nicki got the same offer, it was the UK girl group who cleared things up. Members of Little Mix stressed that the song was sent to Minaj first.
It's no secret that labels often send songs to different artists for features, but Nicki was always the group's first choice.
2

NICKI CLAIMED CARDI USED PAYOLA TO SELL RECORDS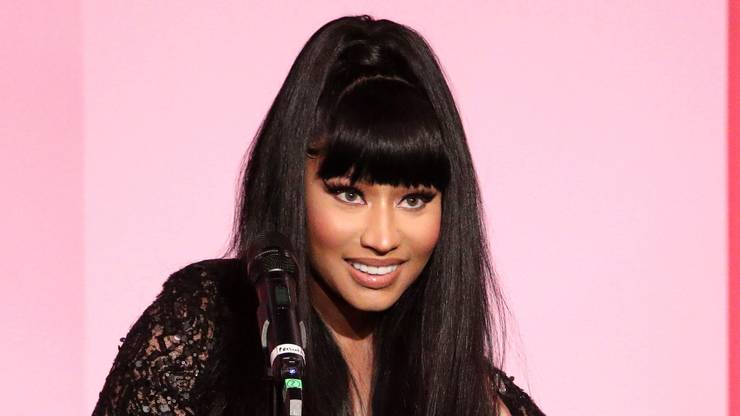 In 2018, while appearing on Queen Radio, Nicki was been very vocal about her belief that Cardi used payola to land hit records, awards, and success in the music industry. Minaj knows more about the ins-and-outs of the industry than the average person. Payola is the practice of paying people off to get airplay and other perks.
1

NICKI AND DRAKE STOPPED TALKING OVER THEIR DIFFERENCES CONCERNING CARDI B
When Drake started showing public support for Cardi B, during her feud with Nicki Minaj, fans were shocked, since the former Young Money labelmates had been friends for years. So, the fact that their friendship ended over another female rapper seemed rather sad — at this point, they haven't spoken in years